Shiskine is a great place to spend some time. The course itself has 12 holes and is a seaside links course with wonderful views. Always in great condition, the greens staff take great pride in the course and work very hard to maintain it to a very high standard. We were founded in 1896 and have many "blind" holes with names such as the "Crows Nest" and the "Himalayas".
There are 2 burns crossing the course and it is a little up and down but overall a stunning course in an unforgettable location. Come and play 12 holes at Shiskine.
"Shiskine is a 12 hole gem set on the west coast of Arran overlooking the Kilbrannan Sound and the Mull of Kintyre. It has been described as 'a topographical roller coaster' and though the course features only one par 5 hole it is very testing and quirky. Blind shots are the norm and beware the sloping greens. Should the wind be blowing expect some challenges and hidden hazards. When I first went round this course I enjoyed myself so much that I went straight back out again. A great fun course and highly recommended." – Q Oliver
"Just perfect for 2 hours of wonderful golf……the new Clubhouse at Shiskine provides an ideal atmosphere to relax in after a memorable round." – B Green
---
Score Cards 12 & 18 Hole Cards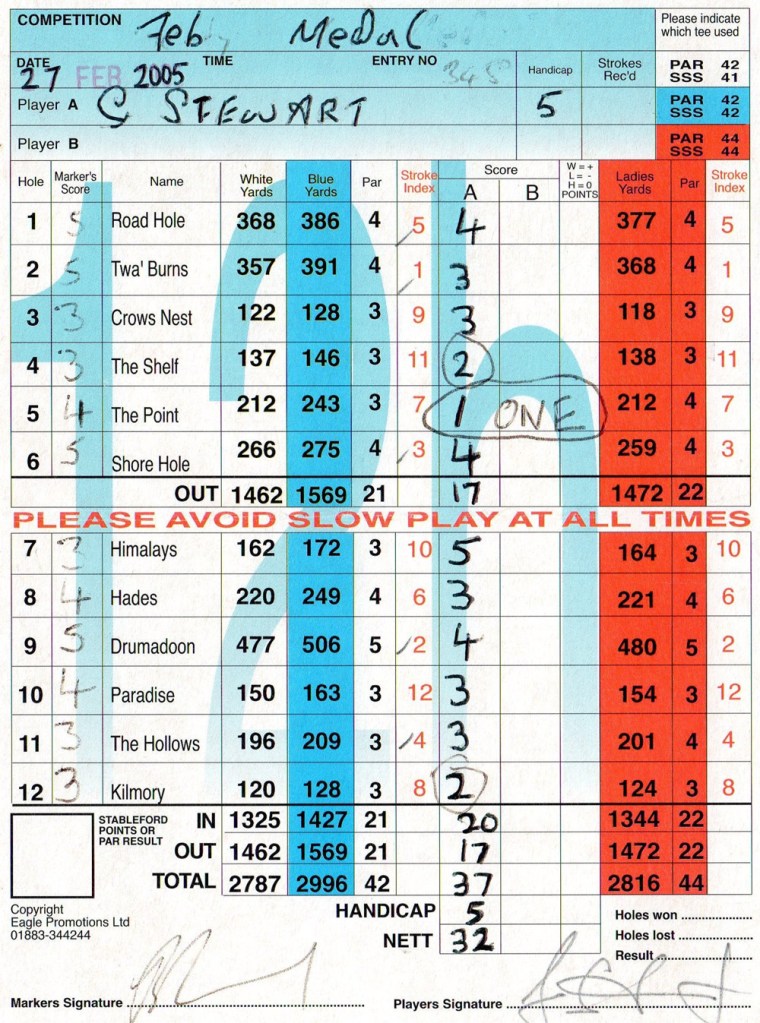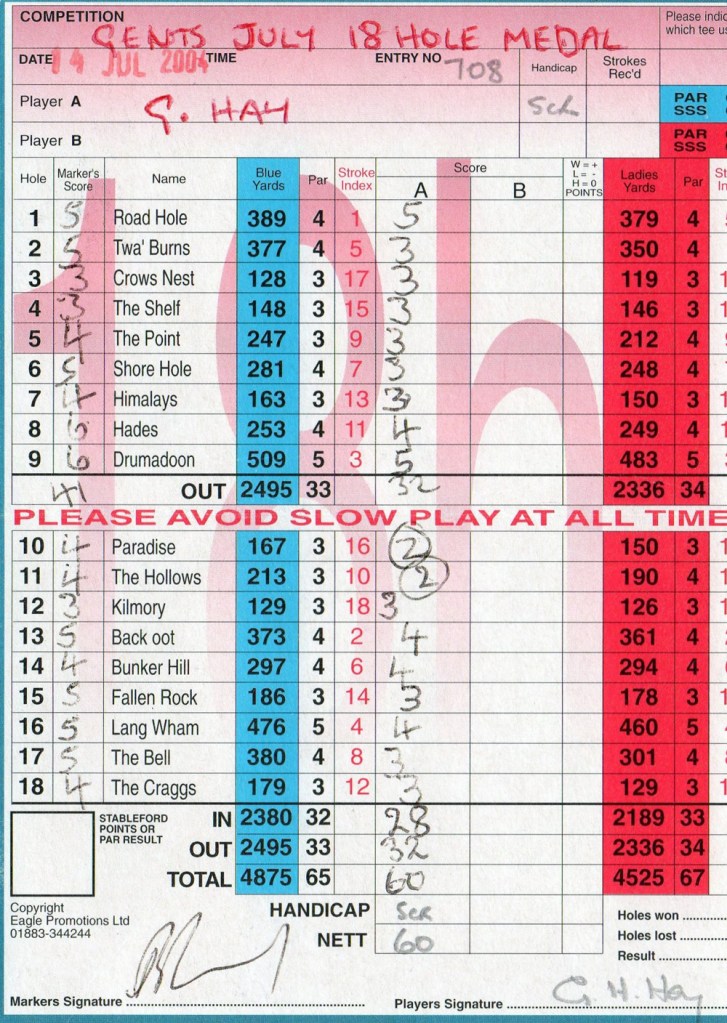 Hole by Hole Tour
Well here goes – 12 great seaside links holes, each one quite different from the previous and over such interesting terrain. You may play here for the first time but you shall have such wonderful memories that you will want to come back for more! Over 100 years of history and the layout has changed very little since it went to 12 holes. The blind shots are a main feature and the views will just take your breath away.
The course was originally 9 holes back in 1896 and then it went to 18 holes. During the war the 6 extra holes were lost due to agriculture and we were left with 12. It has been 12 ever since and it takes just over 2 hours to play the 12 magical holes that make up a round at Shiskine.
General play is from the yellow tees. The white tees are only for gents medal plays and likewise the red tees are reserved for ladies playing in competitions. There are discs in the fairways : red 100 yards, yellow 150 yards and white 200 yards – these are to the middle of the green
Visitors will always play 12 holes at Shiskine  –  never 18, so we apologise for showing holes 13 to 18  –  a web site development glitch that can't be fixed!
Hole 1
Shiskine – Road Hole
368 yards    par 4    SI 5
A tough start where accuracy from the tee will be rewarded. There is out of bounds all the way up the left (over the fence). The approach shot is blind and you do not want to go through the back of this green.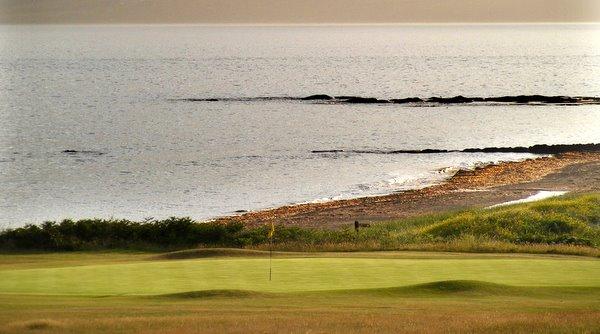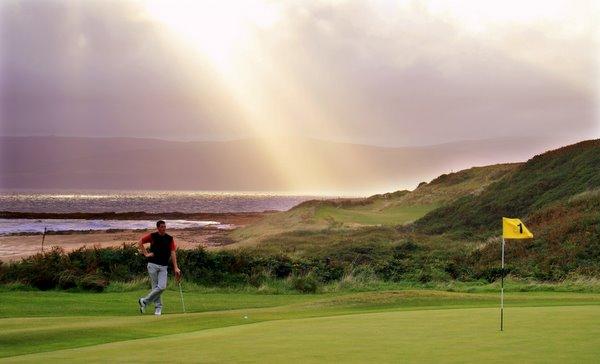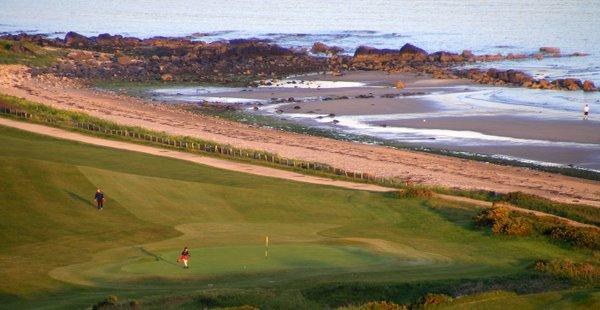 Hole 2
Shiskine – Twa' Burns
357 yards    par 4    SI 1
There is a bunker in the middle of the fairway, so a decision will have to be made on the tee for the bigger hitters. There is out of bounds all the way up the right (over the fence).
The blind approach shot must not be short as you will be in the burn. Start with two pars and you will have done far better than most!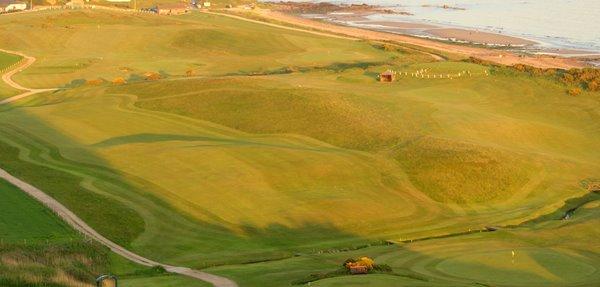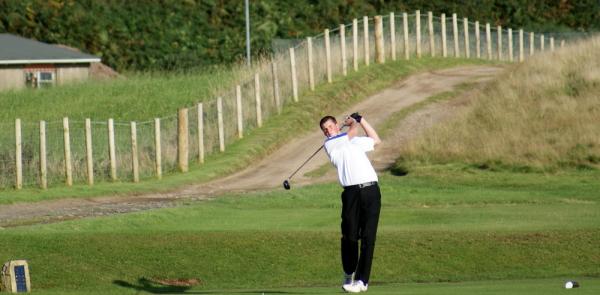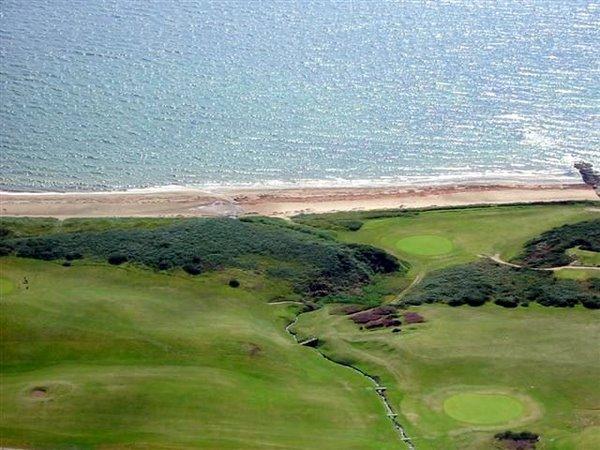 Hole 3
Shiskine – Crows Nest
122 yards    par 3    SI 9
This is the signature hole of Shiskine and the one that everybody talks about. You must take plenty of club and not go left as you will lose your ball. Plenty of room up the right hand side but you will then face a tricky downhill putt / chip.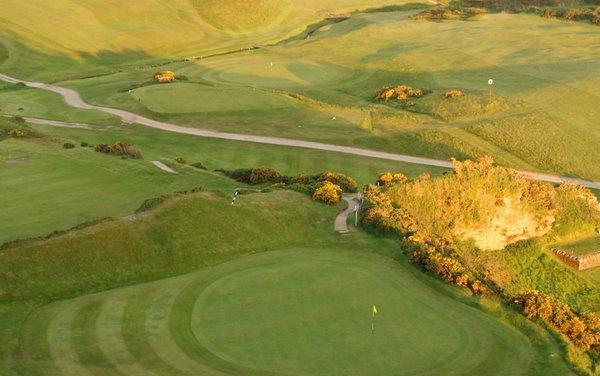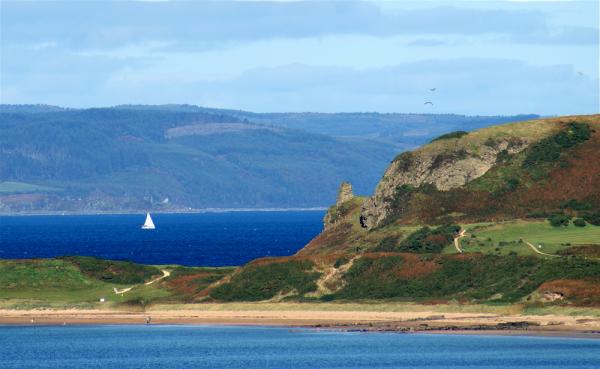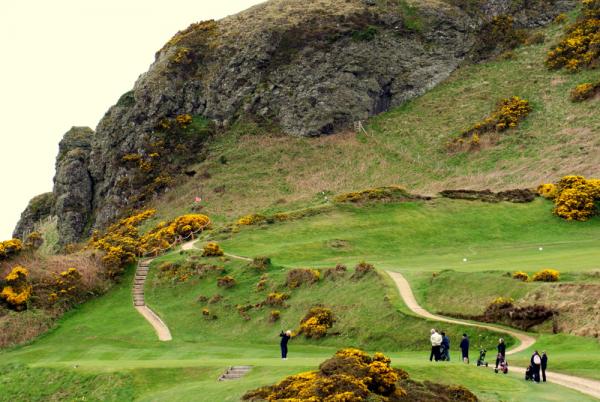 Hole 4
Shiskine – The Shelf
137 yards    par 3    SI 11
A memorable tee shot from an elevated position. Wind direction can sometimes be tough to judge as the wind can swirl around Drumadoon. Plenty of room and a fairly flat green, so maybe a chance for a magic two!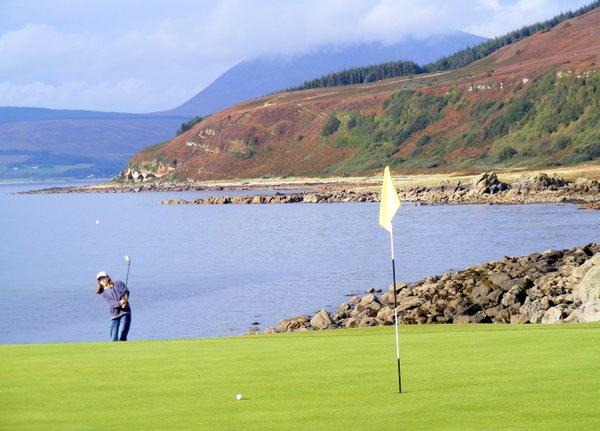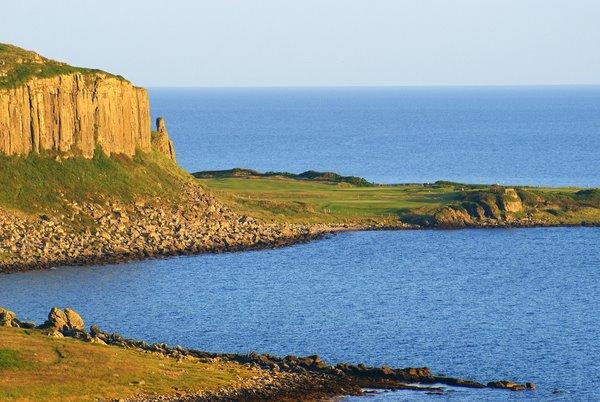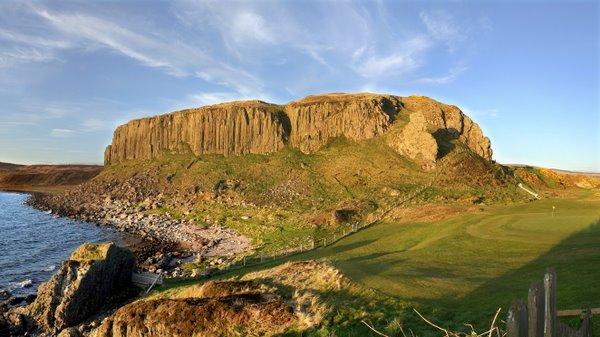 Hole 5
Shiskine – The Point
212 yards    par 3    SI 7
This is a more difficult hole than one would first think. Often played in a cross wind and an elusive green which falls away on three sides. Don't go long here as an up and down from behind the 5th green is almost impossible.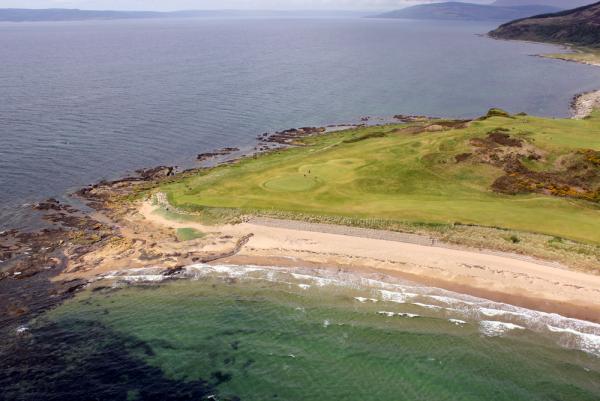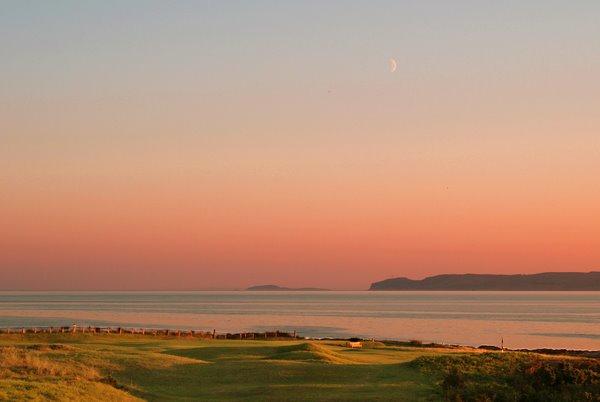 Hole 6
Shiskine – Shore Hole
266 yards     par 4     SI 3
A classic links risk and reward hole. Before you grab the driver out of the bag think carefully as there is out of bounds all the way down the right and trouble left. For those with accuracy from the tee, yes a birdie (or even eagle) may often be the reward.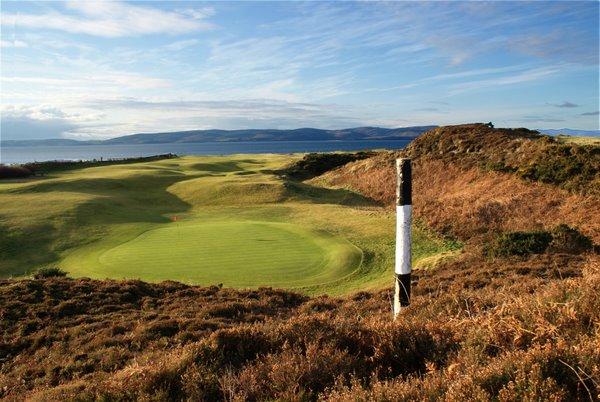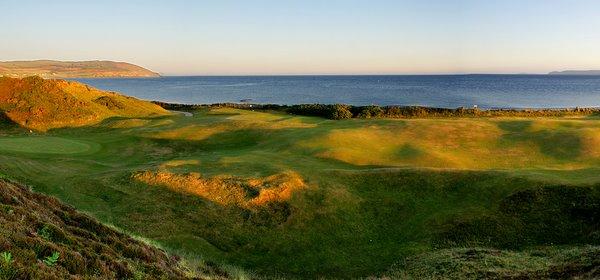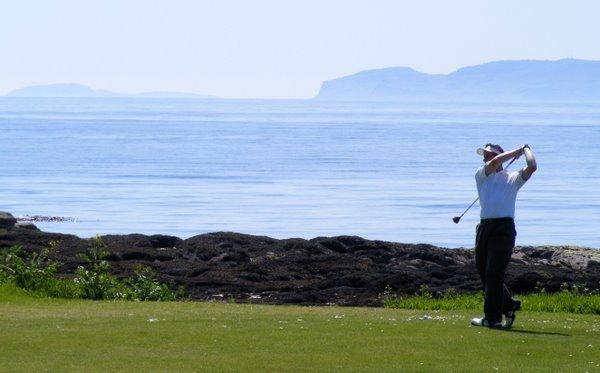 Hole 7
Shiskine – Himalayas
162 yards     par 3     SI 10
Club selection is vital here are there is a burn lurking at the back of the green. This is an intimidating tee shot but there is far more room up the right hand side than one imagines.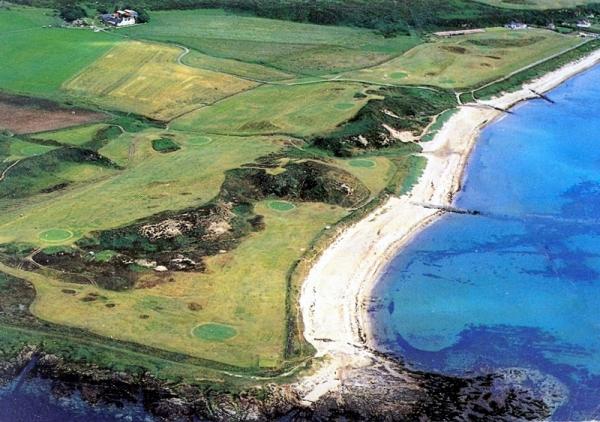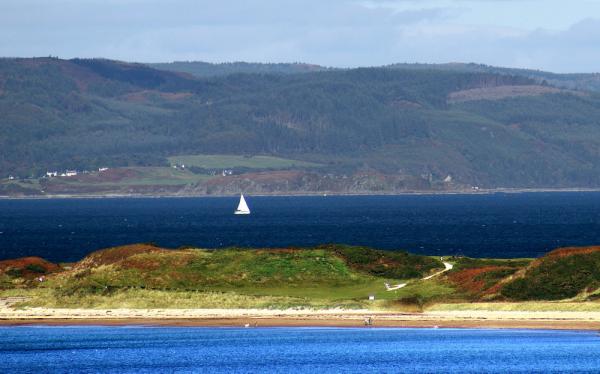 Hole 8
Shiskine – Hades
220 yards     par 4     SI 6
In all honesty this is probably the easiest hole on the course and offers up many birdies. But trouble does await for tee shots that go left and a deep pot bunker at the right side of the entrance to the green.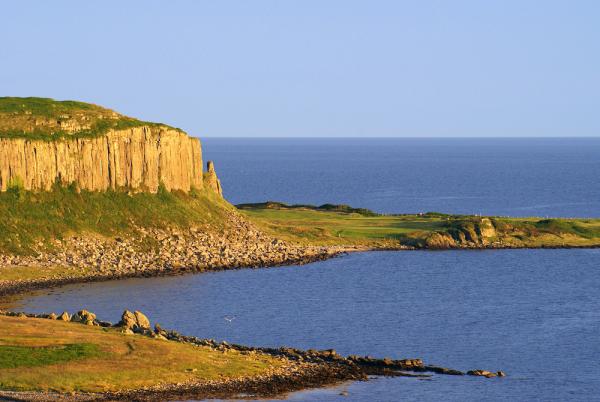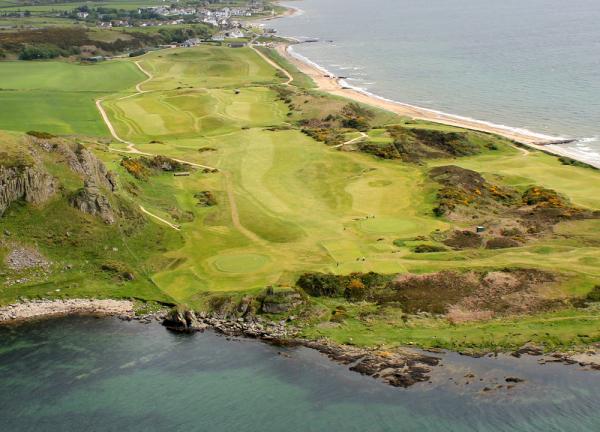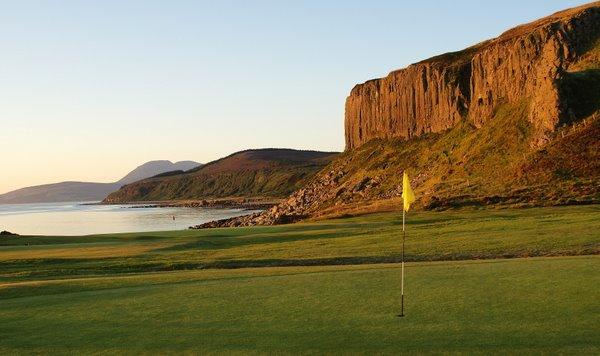 Hole 9
Shiskine – Drumadoon
477 yards     par 5     SI 2
This is a fantastic par 5 and plenty of room from the tee so try and hit it long! Decisions for your 2nd shot will be made by the wind and how far you are from the burn.
Sometimes being short of the burn is advantageous to being in the hollow just over the burn from where you will have a blind shot.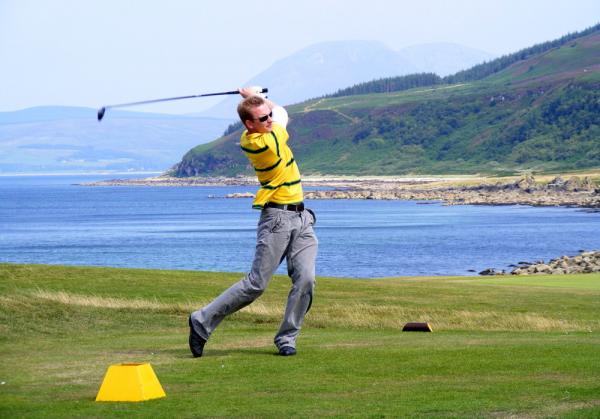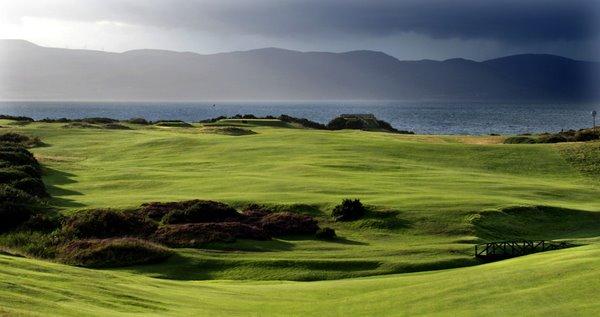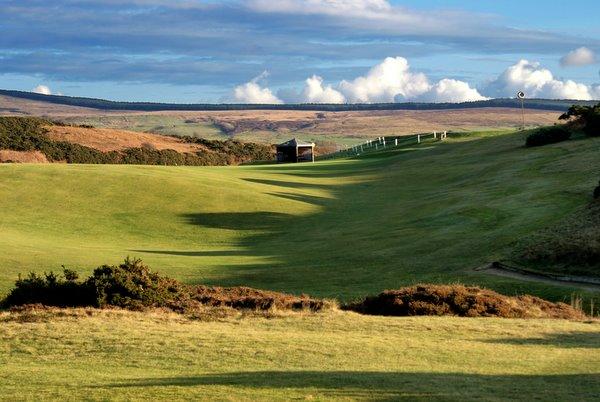 Hole 10
Shiskine – Paradise
150 yards     par 3     SI 12
Just pause on this tee and take in the 360 degree panorama – wow! Another elevated tee where accuracy is paramount. Don't be big here as this back to front severely sloping green has seen more than its fair share of three putts!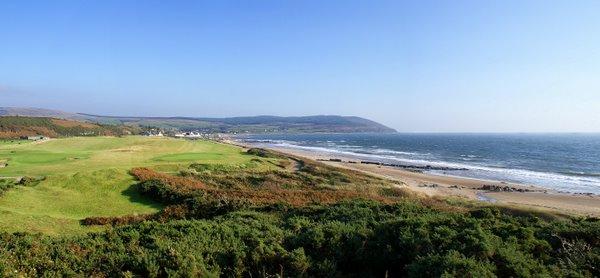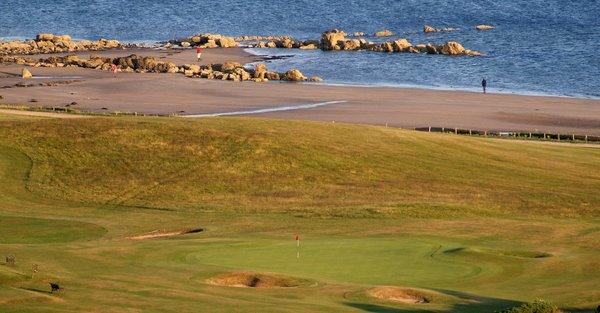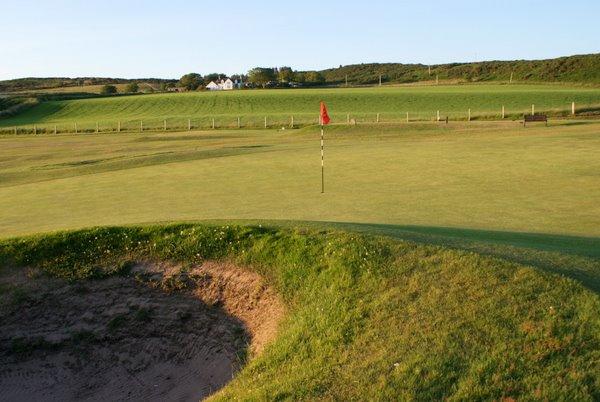 Hole 11
Shiskine – The Hollows
196 yards     par 3     SI 4
This is a hole where a high ball flight that lands softly will help. Miss the green and a tough up and down will await. Depending on the pin position you may face a tricky putt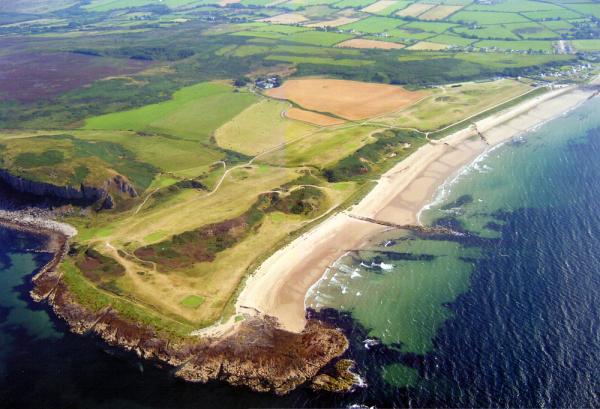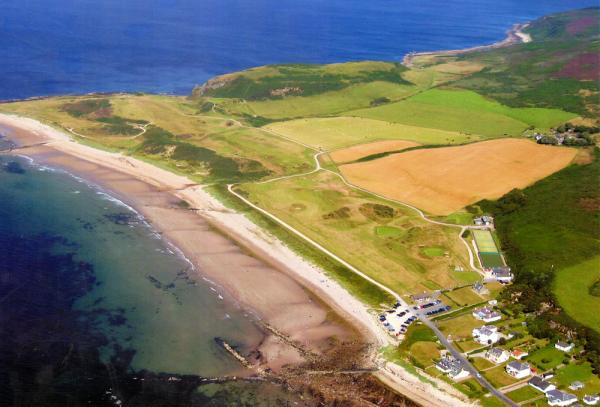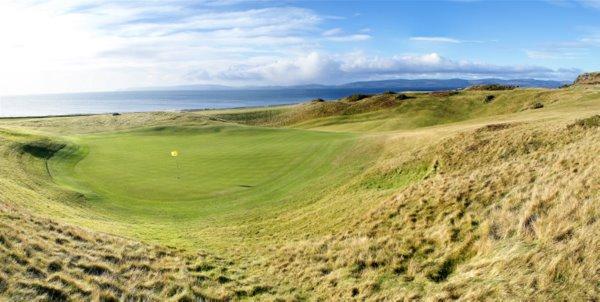 Hole 12
Shiskine – Kilmory
120 yards     par 3     SI 8
Short par 3 to finish. Can play long in to a south wind or a wedge in the summer. There are 2 bunkers left and one short right to be avoided.
Don't be long here. Again just pause a moment here when you shake hands and gaze out to sea and absorb the spellbinding magic of this very special place. Haste ye back to Shiskine & we thank you for coming to play.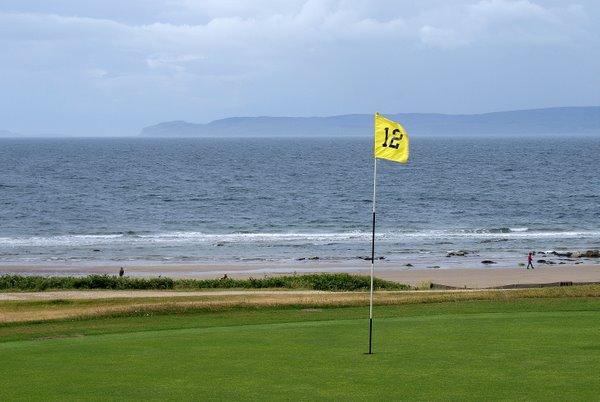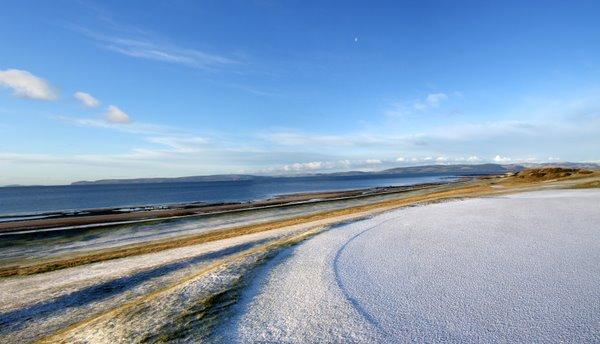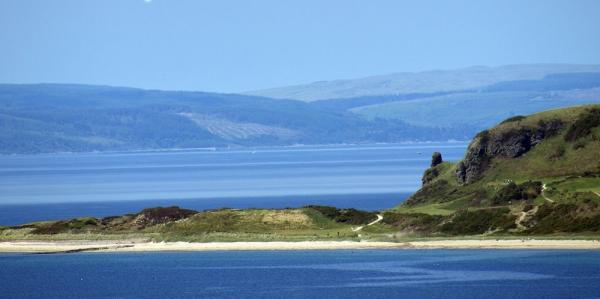 Hole 13
Shiskine – Hole 13
Hole 14
Shiskine – Hole 14
Hole 15
Shiskine – Hole 15
Hole 16
Shiskine – Hole 16
Hole 17
Shiskine – Hole 17
Hole 18
Shiskine – Hole 18
Course Gallery